SVA Redesign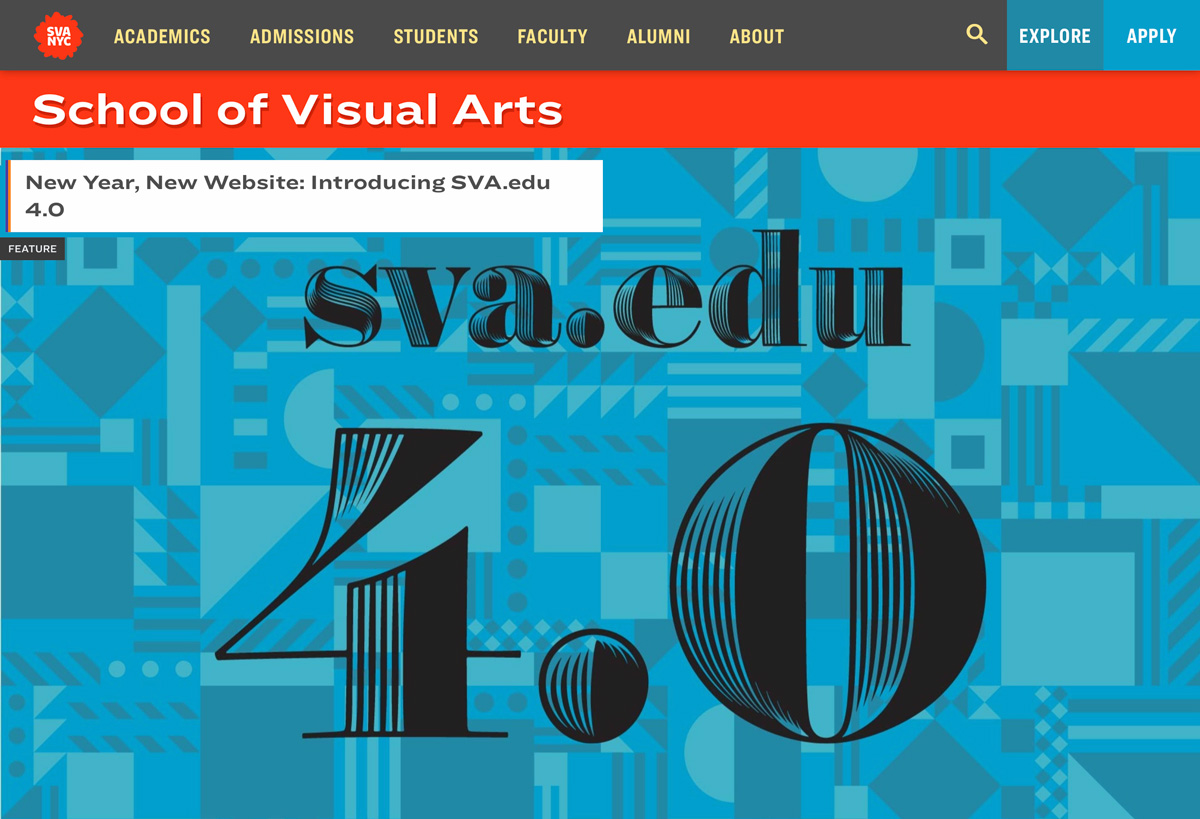 A three-year-long project requiring hundreds of meetings with almost every academic and administrative department at SVA, this was quite an undertaking. Designing a flagship site for an art and design school meant style was paramount, and we knew we'd be held to pixel perfection by our discerning community.
Check out
the SVA Feature story
about the project.
Technologies:
HTML5
CSS3
Sass
Nuxt
Node
Vue
Symfony
Gitlab
Sketch
Framer
Zeplin
To boldly refresh the public face of one of NYC's leading art education institutions.
Our tiny team designed and prototyped every template and detail of the site, both for the public-facing front end, and the custom, built-from-scratch CMS, which the SVA community uses to craft high-quality content.

The design process was a huge team effort, but I crafted user flows and designed layouts for the most complex, registration-oriented sections, like Continuing Education, Pre-College, Summer Housing, and the Destinations programs.
We designed the site using humble tools like pencil and gridded paper as well as complex Sketch libraries, user flows, Framer prototypes, and animation tests like the one above.

We designed and developed a site accessible to all. We used plugins in Sketch to check color contrast as we designed, and consulted experts to ensure our implementations are fully accessible for screen-reader users.